Heating Maintenance In Cedarburg
To prepare your home for the upcoming winter season, you'll want to call us for quality heating maintenance services in Cedarburg, WI. Our expert furnace maintenance technicians are available to get your furnace ready to handle the colder weather. We'll take care of everything from lubricating moving parts to tightening up any loose electrical connections. Do you reside near the Cedarburg Covered Bridge or the Wisconsin Museum of Quilts and Fiber Arts? We're happy to provide maintenance service for your heating system.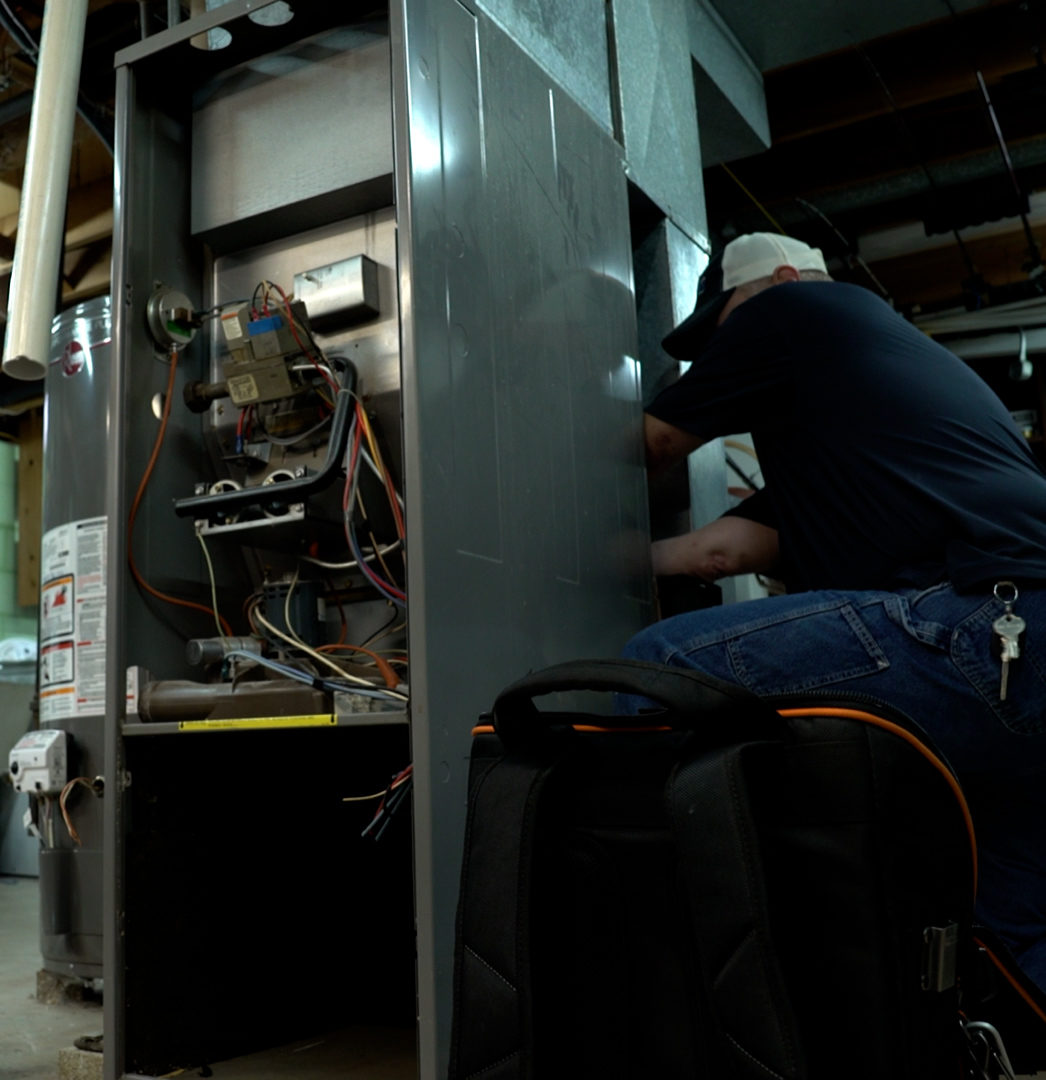 Quality Heating Maintenance in Cedarburg
Heater maintenance is a must-do for any homeowner in the Cedarburg region for multiple reasons. First, maintenance helps to alert you of any foreseeable problems with your heating system. This way, you can get issues fixed before your furnace unexpectedly breaks down. And, you can plan the repairs around your own schedule and budget constraints.
Second, having preventative maintenance performed on your furnace will help to ensure that it lasts for its intended lifespan. Most furnaces will last between 15 and 20 years, while those with regular maintenance can last longer. Third, most warranty contracts require that you get annual maintenance performed on your heating system by a licensed professional.
When one of our licensed and certified professionals performs preventative maintenance on your home heating system, it includes many services.
Your preferred furnace maintenance team
Hometown Heating, Air & Electric is your hometown furnace maintenance team that is locally owned and operated. We've been proudly serving residents of the Cedarburg community since 2016. While we're a proud Lennox Dealer, we do service all heating system brands.
Our commitment to high-quality customer service has provided us with an A+ rating from the BBB and the Angie's List Super Service Award for four years in a row. We're also EPA certified so that we can provide our customers with top-of-the-line energy-efficient heating systems.
If it's time for annual maintenance for your furnace, contact our office today to get on the schedule.
Not in need of heating system maintenance? We also provide quality air conditioner maintenance! Furnace breakdowns do happen from time to time. If you're experiencing one, contact our friendly staff to get the knowledgeable assistance that you need to get your system repaired. Is it time for a new heating system for your home? Be sure to contact us today to set up an installation consultation appointment to learn about all the great heating options we have for you.