AC Maintenance In Cedarburg, WI
Cedarburg gets hot in the summer, and the best way to make sure your air conditioner is up to the task is with regular AC maintenance. Hometown Heating, Air & Electric has provided trusted AC tune-up services throughout the area. Our unique approach to quality systems has allowed us to better serve our clients. You can see this from the prestigious service awards we have won. Your family's safety and security are of utmost importance to us. To ensure you get the best service from reliable technicians, we use a series of background checks. We also ensure every technician is drug and alcohol-free before entering your home. You are our top priority, and we stand behind that philosophy.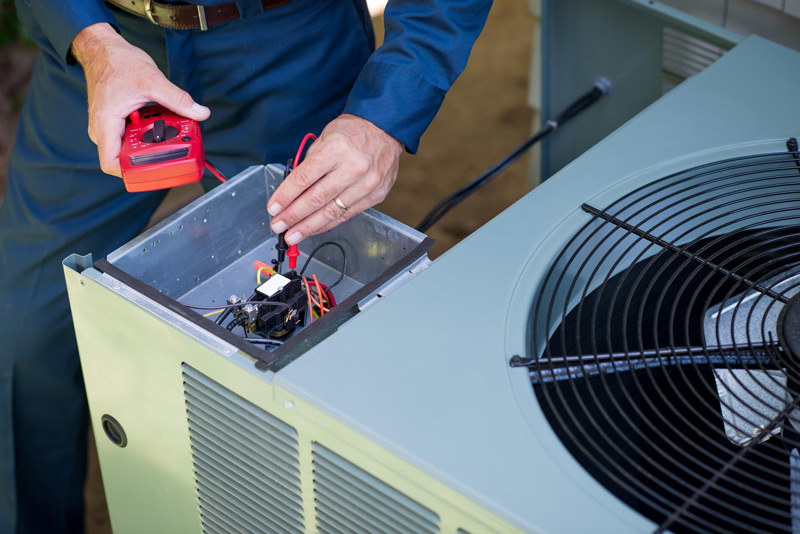 AC Maintenance To Keep You Cool In Cedarburg
Your average air conditioner has an expected service life of 15 to 20 years. Your system will only last this long with proper maintenance. While clean air filters are important, your system needs more than just this to maintain its operational efficiency.
Your air conditioner operates on the premise of moving and conditioning air. It circulates air throughout your home, draws it into the system, cools it down, then pushes it back out. If there are any restrictions to that airflow. These restrictions reduce the efficiency of your system, which drives up your cooling bills. It also causes additional strain on your system. This strain to the system increases resistance on your electrical components, which creates additional heat. This heat causes the components of your system to fail prematurely.
During a maintenance visit, a technician's job is to ensure your system is ready to operate efficiently throughout the season. This includes a series of checks, inspections, and cleaning. For cleaning, your technician will first clean the evaporator coil inside. The technician will also inspect the coil to ensure there are no leaks, clean and inspect your circulating fan wheel, lubricate the fan motor, inspect and tighten the mounting bolts, and inspect your electrical wiring and connections. Your tech will also clean and inspect the outside condenser, and check the refrigerant level in your system.
Top Benefits of AC Maintenance:
Award-Winning AC Tune-Up Specialists
Hometown Heating, Air & Electric is your award-winning air conditioning maintenance team for Cedarburg. You can expect the same service that earned these awards to visit your home for your annual air conditioner tune-up. Call to schedule your appointment with our experienced team today.
If your air conditioner is not working properly, we can quickly diagnose and repair any issue you may be experiencing. Looking to replace your current system? Our experts can provide a great selection of AC units to suit your home and budget. We can also provide maintenance on your heating system, to get you prepared for the winter season.