Ductless Mini Split System
At Hometown Heating, Air & Electric, we're ready to assist with any type of ductless mini-split systems in Cedarburg, WI. Whether you need your current ductless air conditioner repaired or a new one installed, it's a good idea to have a professional take care of the job. They'll be able to perform a detailed assessment of the specifics of your situation and offer sound advice about how to move forward. A ductless unit can operate reliably for about 20 years before wear and tear on its parts can start to make it prone to issues. These systems are highly energy efficient and great for cooling a home that doesn't have a central duct system. You'll be able to set up different temperature zones throughout your home. This can reduce the energy usage in your house and make your space more comfortable and functional.
Ductless mini-split systems are primarily used for cooling purposes. Often times, homes have radiant heat (boiler) and no air conditioning. Rather than adding ductwork throughout the home to add AC, the mini-split is an efficient option to get cooling where it might architecturally prove challenging and/or costly to install a traditional forced air system. Ductless mini-split systems with a heat function to them are becoming more popular. They function like a heat pump resulting in energy savings.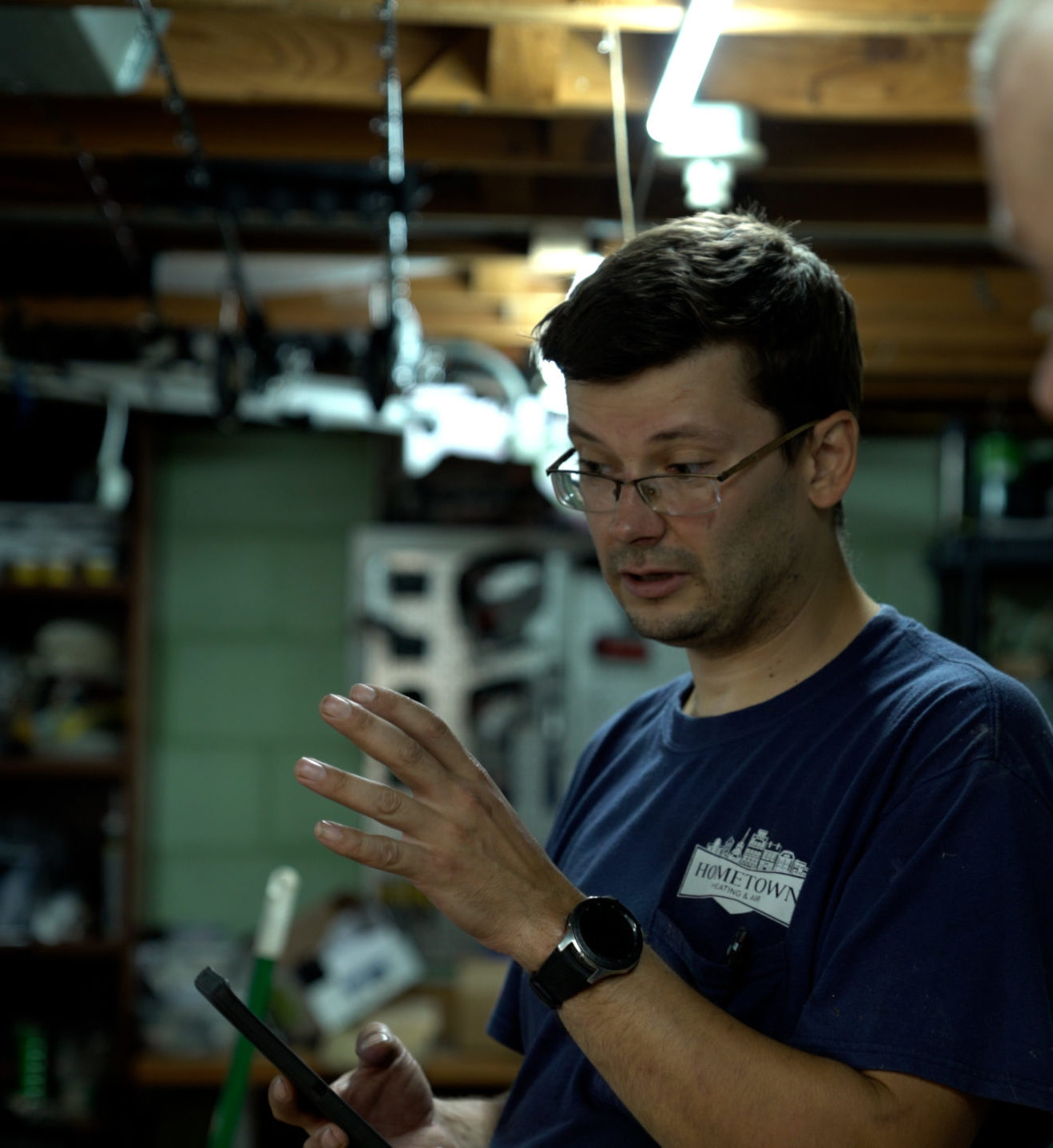 Comprehensive Ductless Mini-Split System Services
Issues with a mini-split unit can cause it to stop operating as efficiently as it used to. This increased load on a system can end up shortening the life expectancy of a unit. You'll want to get a problem addressed as soon as you notice it so that it doesn't have the chance to turn into anything more serious in the future.
There are several indicators of an issue with a ductless system:
If you're looking to get a new ductless system installed, an expert can answer any of your questions about various makes and models of mini splits. They can get everything installed properly and provide you with training on the care and operation of your new unit.
Cedarburg's Ductless Experts
The team from Hometown Heating, Air & Electric is highly experienced and ready to give each job in Cedarburg their full attention. We understand the stress that a broken system can cause, so we offer 24/7 emergency availability for issues that need to be addressed as soon as possible. Our locally owned and operated company is dedicated to exceeding the expectations of each of our customers. We've been serving the area since 2016, and we've earned the Angi Super Service Award four times. We're certified by the EPA, and we use EnergyStar-certified products whenever possible.
Our team is based out of a shop on Portland Road in Cedarburg, and we're ready to work on all makes and models of mini-split systems. We're fully licensed, bonded, and insured for the safety of our customers. For installation projects, we can offer flexible financing options on approved credit.
Give the team from Hometown Heating, Air & Electric a call today to learn more about how we could assist with your mini-split project in Cedarburg.