Electrical Services In Cedarburg, WI
At Hometown Heating, Air & Electric we take pride in being the electrician of choice for Cedarburg, WI, homeowners and businesses. Electrical installation is essential for initiating power while repair functions as a mechanism to get clients back up and running when there are electrical issues. When you need commercial or residential electrical services, it's important to hire a team that's experienced and knowledgeable as well as certified and licensed. A maverick is someone who sets themselves apart from the competition, and Hometown Heating, Air & Electric does just that for Cedarburg area residents.
Customers Appreciate Our: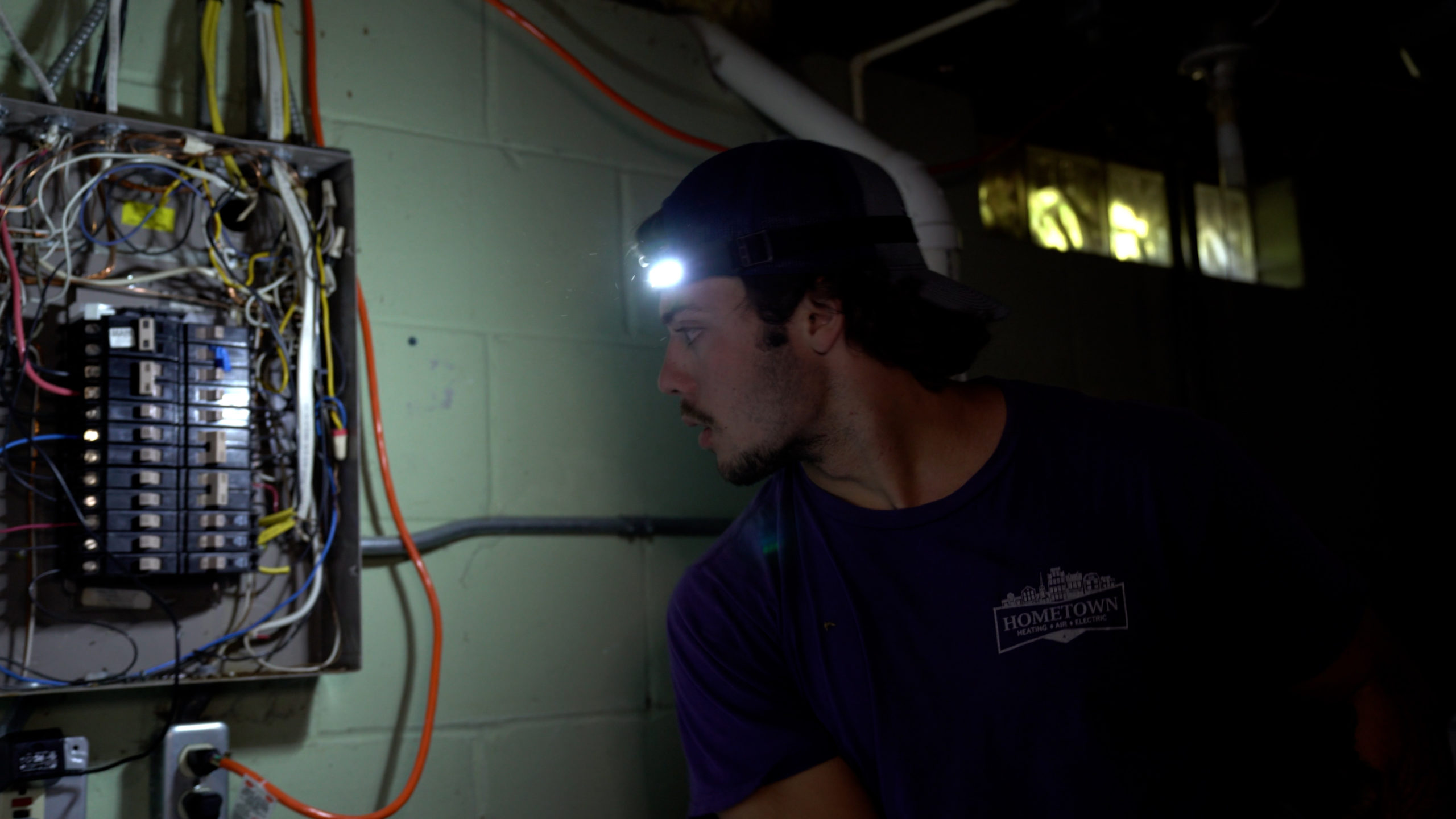 Residential and Commercial Electrical Services In Cedarburg
Everyone will need home electrical services at some point in time. For starters, the electrical installation is the first step to a complete system and wiring that functions properly. Errors made in the setup process can set homeowners up for a variety of electrical issues. At Hometown Heating, Air & Electric, we specialize in both installation and repairs. It's not a good idea to attempt an electrical project without help from a professional.
When residents come home to no electricity, one of our professional electricians can help. We're available to serve customers throughout the Milwaukee County region.
Reputable Commercial Electrical Services
We're not just top of mind for homeowners, either. We're the electrical team of choice for commercial electrical work in Cedarburg and the surrounding areas! From rewiring projects to updating panels and more, our electricians understand how to best meet the needs of your business or commercial property. We will work with you to produce an outcome that makes the most sense for your commercial property as well as any requirements necessitated by your business. Our electricians are fast, dependable, and know that great communication is the key to success. If you're looking for commercial electrical services in the area, you'll find no better solution than Hometown Heating, Air & Electric.
Electric Services And Repairs
When you require electrical services, we're the team to trust. Clients trust our company due to our commitment to excellence and affordable prices. We also offer financing and specials to make electrical commitments a little easier on the pocketbook. We understand that commercial and home electrical services can be daunting, but getting the necessary upgrades can be possible with financing help from our company. If you're interested in the services and installation options, we're prepared to provide helpful guidance. We'll be waiting with an open mind and a commitment to developing a game plan for you and your building. No matter how complicated the project may be, our crew will find a solution.