Electric Company In Port Washington, WI
At Hometown Heating, Air & Electric, we take pride in being the electric company of choice for Port Washington residents and businesses. Electrical installation is vital for initiating power, while repair serves as a solution to swiftly address electrical issues. When you require commercial or residential electrical services, it's crucial to engage a team that possesses the right experience, knowledge, certifications, and licenses. A maverick is someone who stands out from the competition, and Hometown Heating, Air & Electric achieves just that for Port Washington area residents.
Customers Appreciate Our: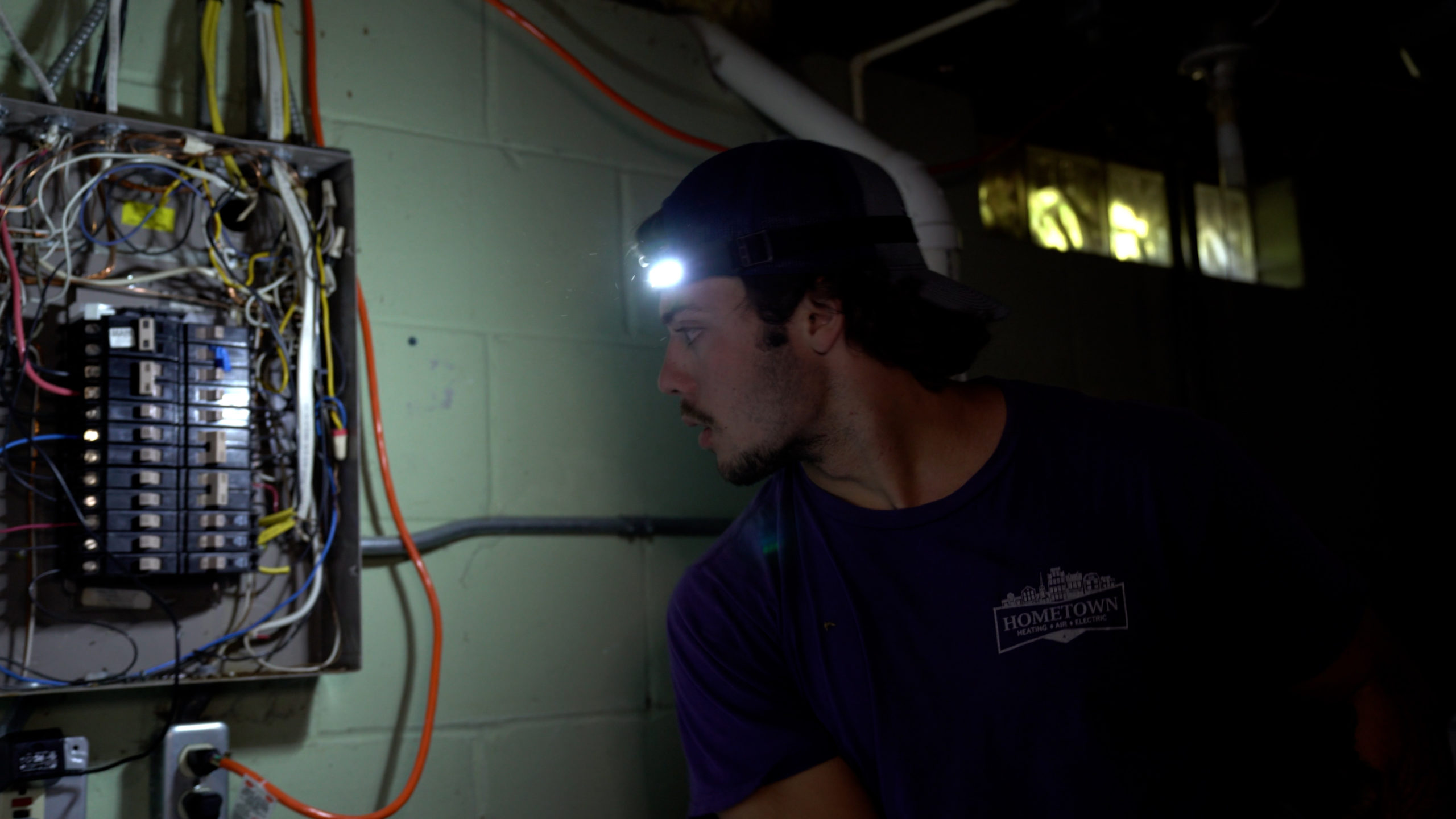 Port Washington's Trusted Provider of Electrical Services
At some point, everyone will require home electrical services. Electrical installation is the initial step towards a fully functioning system with proper wiring. Mistakes during the setup phase can lead to various electrical issues. At Hometown Heating, Air & Electric, we excel in both installation and repairs. Attempting an electrical project without professional assistance isn't advisable.
When Port Washington residents find themselves without electricity, our team of professional electricians is ready to help. We are at the service of customers across southeastern Wisconsin.
Dependable Commercial Electrician Services You Can Count On
Our reputation extends beyond homeowners to encompass the choice electrical team for commercial projects in Port Washington and the surrounding regions! From rewiring assignments to panel upgrades and more, our electricians are well-versed in meeting the specific requirements of your business or commercial property. We collaborate with you to achieve the most sensible outcomes for your commercial property, tailored to your business's needs. Our electricians are both swift and reliable, recognizing that effective communication is the key to success. When seeking commercial electrical services in the area, Hometown Heating, Air & Electric stands as the premier solution you'll discover.
Electric Services And Repairs
When you need electrical services, rest assured that you can rely on us. Clients trust our company because of our unwavering commitment to excellence and budget-friendly pricing. Additionally, we offer financing options and special deals to alleviate the financial burden of electrical projects. We recognize that both commercial and residential electrical services can seem overwhelming, but with our financing assistance, essential upgrades become attainable. If you're exploring our services and installation options, we're ready to offer insightful guidance. We approach every project with an open mind and a determination to devise a tailored plan for you and your property. Regardless of the project's complexity, our team is ready to discover the perfect solution for your needs.