Electric Company In Germantown, WI
At Hometown Heating, Air & Electric, we take pride in being the electric company of choice for Germantown residents and businesses. Electrical installation is crucial for establishing power, while repairs quickly resolve electrical issues. When you need residential or commercial electrical services, it's essential to entrust a team with the right experience, knowledge, certifications, and licenses. A maverick is someone who stands out from the competition, and Hometown Heating, Air & Electric exemplifies this for Germantown area residents.
Customers Appreciate Our: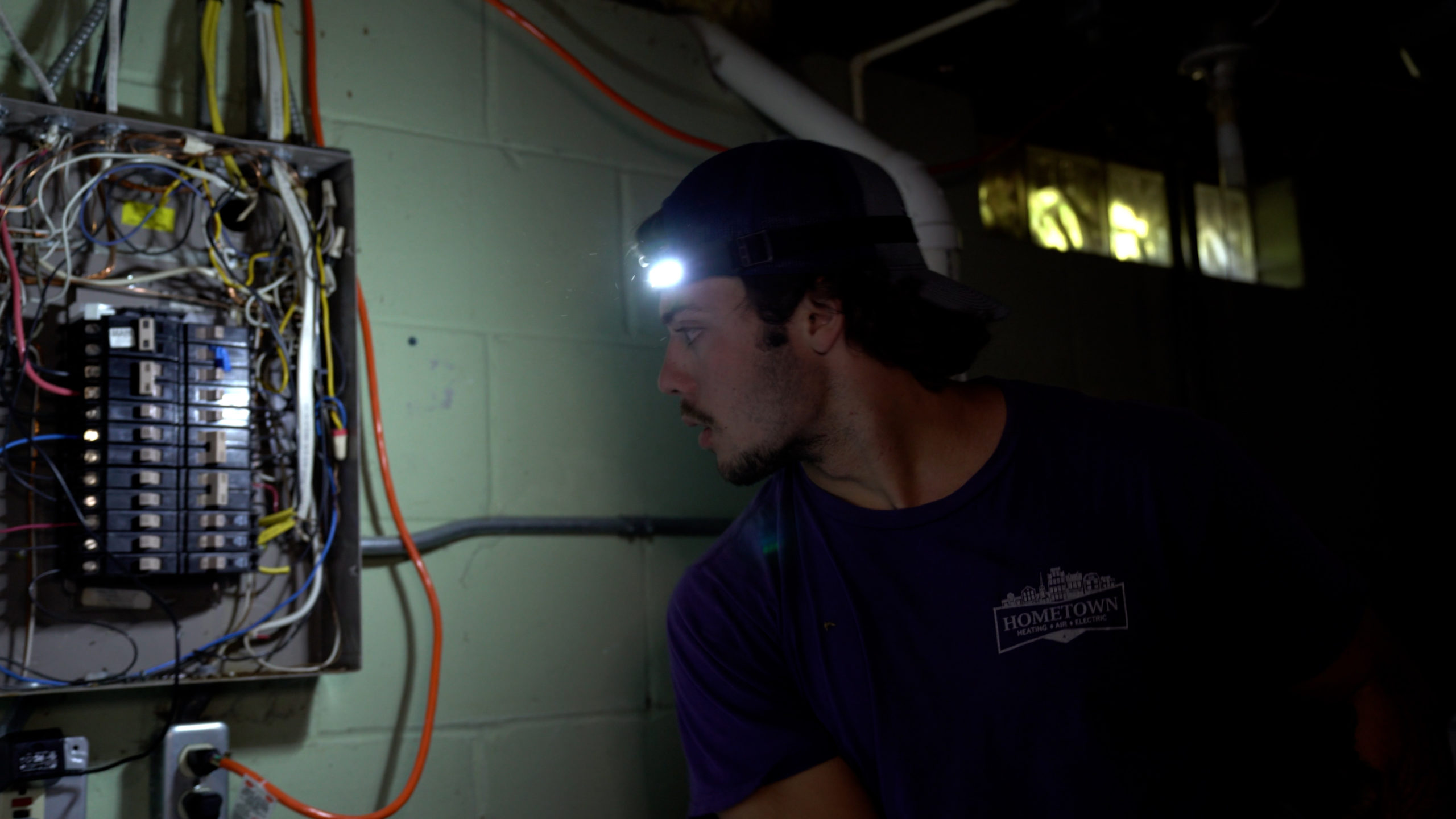 Your Go-To Source of Electrical Services in Germantown
At some point, everyone will need home electrical services. Electrical installation marks the initial phase in creating a fully functional system with proper wiring. Errors made during the setup can result in various electrical issues. At Hometown Heating, Air & Electric, we excel in both installation and repairs, and we strongly advise against attempting electrical projects without professional assistance.
When Germantown residents experience power outages, our team of professional electricians is prepared to provide assistance. We are here to serve customers throughout southeastern Wisconsin, ensuring their electrical needs are met with expertise and reliability.
Choose Quality and Reputation for Commercial Electrical Needs
Our reputation extends beyond homeowners to encompass the preferred electrical team for commercial projects in Germantown and the surrounding regions! From rewiring tasks to panel upgrades and more, our electricians possess the expertise to meet the unique requirements of your business or commercial property. We work closely with you to attain the most practical solutions tailored to your business's specific needs. Our electricians combine speed and reliability, acknowledging that effective communication is vital to success. When in need of commercial electrical services in the area, Hometown Heating, Air & Electric remains the top-tier solution you'll encounter.
Electric Services And Repairs
When you require electrical services, rest assured you can count on us. Our commitment to excellence and budget-friendly pricing has earned the trust of our clients. We go the extra mile by providing financing options and special deals to ease the financial burden of electrical projects. We understand that both commercial and residential electrical services can feel overwhelming, but with our financing assistance, essential upgrades become accessible. If you're exploring our services and installation choices, we're prepared to provide expert guidance. We approach each project with an open mind and a determination to craft a customized plan for you and your property. Regardless of the project's complexity, our team is ready to uncover the ideal solution for your unique needs in Germantown.