Best Ductless Mini Split In Menomonee Falls, Wi
Hometown Heating, Air & Electric can professionally install your ductless mini-split in Menomonee Falls, WI. During the hottest days of the year, you need the best air conditioning to keep your household comfortable. Ductless systems are a great way to get the flexible cooling you need. We understand how stressful it can be to deal with high utility bills and subpar temperature control. Let our team install your premium ductless mini-split today.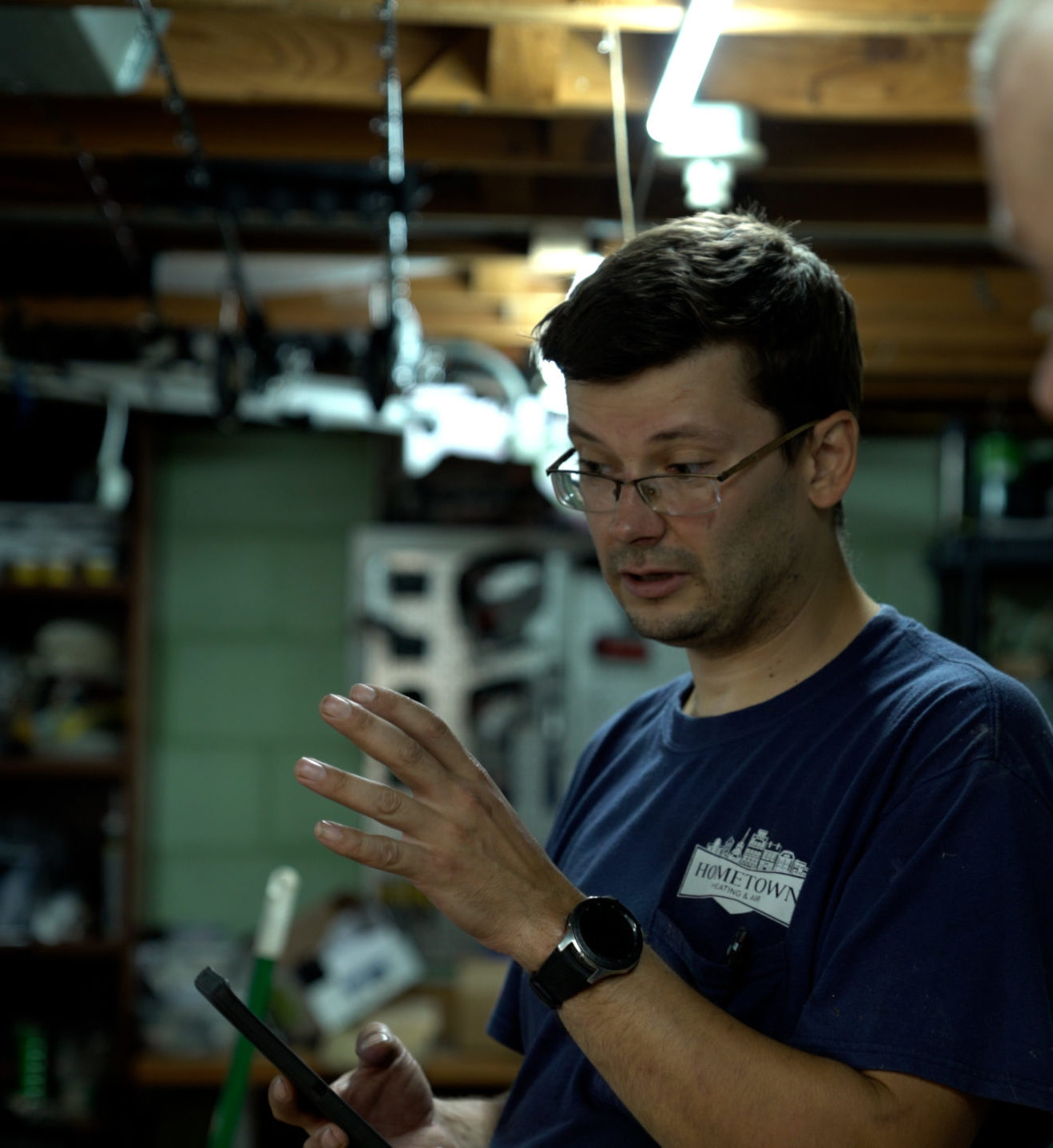 Menomonee Falls Ductless Air Conditioning
Ductless air conditioning is a versatile alternative to traditional HVAC systems. Ductless systems use one outdoor unit and multiple indoor units or handlers. By connecting all of your indoor units to the same system, you gain better control of your home's temperature and comfort. Cool air is transported from the outdoor unit to the handler via small connecting lines. This process brings cool air directly into your living space without wasting energy by moving through the ductwork. You can even install a ductless heat pump in your home, which provides both heating and cooling features.
Ductless systems are easy to install and don't cause unnecessary damage to your walls or home. Save money on your monthly energy bills by installing a ductless air conditioner today.
Experience new levels of comfort when you install a ductless mini-split. Contact our team in Menomonee Falls for more information about the benefits of ductless systems.
A ductless heat pump or air conditioner can easily be installed alongside an existing HVAC system for improved comfort. If you live in a home with more than one floor, a ductless system can provide additional heating or cooling where you need it most. Mini-splits can even be installed in places like your basement or another building like a guest house.
Ductless systems give you the flexible temperature control you need to keep your household comfortable and safe. Contact your local HVAC company for premium ductless systems that will revitalize your home's heating and cooling capabilities.
Your Ductless Mini-Split Installation Team
Trust Hometown Heating, Air & Electric for all your heating and cooling needs in Menomonee Falls. We're a locally owned and operated business that treats our customers as part of the family. Our award-winning team is EPA certified and BBB accredited. We also use quality Energy Star products when possible. Our technicians are dedicated to improving your comfort through informed advice and superior workmanship. Whether you're near River Court Shopping Center or closer to Menomonee Park, we're ready to provide quality solutions and an outstanding customer experience.
Boost your indoor comfort with a ductless HVAC system. Call Hometown Heating, Air & Electric today to schedule an appointment. Need furnace replacement service? The team at Hometown Heating & Air can take care of your heating maintenance, installation & repair for your home.